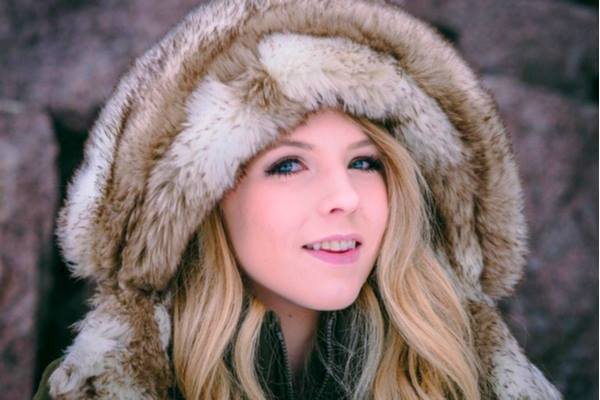 Fur Collars
We at Pals-Grossisten are quite imaginative when it comes to offering fur replacement collars.
The fashionable fur collars available on our store can brighten any of your old coats and revive their look.
So many of the fur collars look good only on certain types of coats and so for most of the time are left unused in the wardrobe. The Fur collars you buy from us however are versatile in their look. You can use them to dress a wide range of modern coats.
Believe it or not when it's cold outside, the fur replacement collars form one of the quickest ways to stay in style, warm your neck and be cozy.
At our store, you can find fur collars for fall, autum, and winter. We feature these collars in almost all types of colors and mixes. While some of our customers were demanding for vintage fur replacement collars we have made those available as well. So no matter the type of fur collar you are looking for you can find one at Pals-grossisten.
Other than offering warmth, our priority is also to make you look cool on the trail. Pals-grossisten fur replacement collars go nicely with other wild and gorgeous outfits and accessories you might we wearing. These collars are made while keeping all the size, design and stylistic aspects in mind. So they will effortlessly match with the coat you are wearing. The quality of the fabric and yarns used in the fur collars we offer is exceptional. We only list products that are quality tested at our store. This is one of the reasons why more than 95% of the customers who buy fur collars from our store leave 5-star reviews and become a part of Pals-Grossisten family. And this is reason why we rarely get returns.
While the price for fur restyling and fur alternation can be costly, one can always buy a fur replacement collar from pals-grossisten and make the necessary collar change. Many of the stores on the internet offering fur collars disregard animal abuse that goes in deriving fur. We have our policy to promote only eco-friendly fur collars. So each of every fur collar in our great collection is made without harming animals. One of the best things about fur collars from pals-grossisten is that they can turn your treasured heirloom or vintage coat into a new coat with minimum effort and cost.
Once the fur collar replacement is made you can wear the coat without worrying about getting weird stares from people. This saves money and helps your coat to no go to waste. The wide gamut of Ladies fur collars we sell come from reputed manufacturers in the clothing industry.
Out of all the listings on our site, fox fur replacement collars are quite popular. These are made with genuine fox fur. The density of fur in our collars is remarkable and their length is sufficiently large enough to hold perfectly on the neck. Also depending on your needs you can choose detachable or non-detachable collars. The fur in the collars we sell are soft, fluffy and long enough to stay vibrant. And they become even more fluffier and wider after hair drying.
On most branded stores fur replacement coats are super pricey. But at pals-grossisten we list fur replacement collars at affordable rates. Whether you are looking for a luxurious looking fur collar or trimmer fur collar, you can find one at a reasonable budget. Just browse a few pages and we guarantee you to that you will stumble on something you like. Fur replacement collars on pals-grossisten bring back an out of style jacket into trend again. Also badly damaged coats can be managed with these collars. With a bunch of fur collars one can make the same jacket look different.
We have decades of experience in selling premium fur products. We bring in the finest selections of fur collars around the world. The replacement fur collars at our store have the finest quality fur in them. At pals-grossisten you will find fur collars with different shades of high-quality underfur and guard hair. Guard hair in the fur collars consist long, visible and straight layer of fur. Sometimes it can have coarse shafts of hair that come out through the underfur. The underfur is a bottom layer that consists insulating hairs that are curly, short and denser than the guard hairs. At our store finding a type of fur collar is easy. All the replacement fur collars are arranged nicely and filters can be used to narrow down your choice. When you browse you can find collars made with mink fur, rabbit fur, fox fur, beaver fur, raccoon fur, coyote fur, and lamb fur. The mink fur on our collars are plush, lightweight, elegant, and durable.
Collars with this type of fur easily lend themselves into a casual or formal attire. As we only list high-quality mink fur collars, you can always be assured that they will fit any modern jacket and their craftsmanship is splendid. The mink fur collars on pals-grossisten have lustrous guard hairs, velvety, plush and dense underfur. They are fabulous to touch and wonderfully comforting to the skin. While thousands of customers and potential buyers visit our site everyday, we list mink fur collars with prices starting from less as $500 USD to $10,000 USD for premium buyers. Our team of mink replacement collar experts go through each of the collars and check for their workmanship, feel and design before shipping them to our customers. So we guarantee our customers that they will receive silky and even textured replacement fur collars. Our premium mink fur collars offer you intimate elegance and give a luxurious look.
The rabbit fur collars at our store are one of the most popularly bought apparels. They are beautiful, have a heavenly soft feel, are versatile and come at an affordable price. Pals-grossisten is a talk on the internet for listing high quality rabbit fur collars. The rabbit fur collars at our store have a sportier look to them. They have dense guard hairs and are long enough to run through half the length of the coat. While the options on many of the fur collar stores is minimal, we host a myriad of designs.
The rabbit fur replacement collars sold by pals-grossisten are sculpted to resemble expensive collars. If you have a cheaper coat, this will makes your coat look expensive and classy. We also have fur collars that are authentic and have a distinct French style to them. These are velvety and sumptuous and can be worn either sheared or long. Fox fur replacement collars need no introduction. Pals-grossisten boasts of having a wide range of fox fur collars in different natural colorings. Some of the spectacular colors one can find on our store are gray, white, red, silver and cross.
At Pals-grossisten, we strive to define the essence of femininity, independence, and confidence of women. If you are a confident women, you will like Beaver Fur replacement collars offered by us. Pals-grossisten Beaver fur collars are envied for their lusture, unbeatable warmth, durability and natural outlook. With exceptionally thick underfur beaver fur collars from our store, you can dress playful and extroverted. If you like the silvery brown fur collars, try the Raccoon fur replacement collars from Pals-grossisten. These are gorgeous, fluffy, soft and dense. They have long guard hairs and heavy underfur that augments beauty and elegance. We also have fur replacement collars that will make you look like a Hollywood celebrity. Natural gray-brown hues with yellow-gray and off-white accents of Coyote fur collars will give you elite look. The Coyote fur collars from Pals-grossisten are a natural choice for party goers. If you are inking for high fashion appeal you can choose lamb fur collars. We sell lamb replacement collars with heavier weight which speaks for their quality. In the lamb fur category we have Tibetan and Mongolian fur collars. These are flashy and add a lot to your personality. Our lamb fur collars are a hallmark of voluminous fashion. They are long, wavy and lend easily with modern coats.
While coats today come in a wide range of colors, fur replacement collars also need to be available to match them. At Pals-Grossisten you can find any fur collars in countless number of color combinations. Some of the popular colors include Beige, Black, White Jenot, Bordo, Brown Gold Jenot, Brown with White, Copper, Dark Brown, Dark Grey, Dark Navy Blue, Dark Purple, Honey, Husky Jenot, Ivory, Mole, Nut, Purple, Red, Rose, Rusty, Rusty Fox, Siberian Brown, Siberian Eru, Siberian Silver, Siberian Wolf, Silver, Steel, White with Black, Light Purple, Rusty with Brown, and Light Brown.
The Fur replacement collars we sell can be equipped with loops and buttons to make it easy for you to attach them to your jack or hood. Also, we do not go with the idea that one size fits all. All the fur replacement collars on our site are available in more than one sizes. Some of the collars can be customized based on your needs. Before we list the products, we take special care to gather their accurate information. So a customer can always rely on photos and descriptions posted by us. The colors, length and texture of the fur collar will be exactly like shown in the photographs.
Many of our customers are happily shocked when they open the box and find that their fur collar looks epic. We strive to keep up with the quality and provide our customers with the most satisfaction for their purchase. We believe that our customers should get the best value for their money. This is one of the reasons why many of our customers return to buy more color varieties of fur replacement collars. Pals-grossistien is highly recommended in the clothing forums for buying fur collars. Most of our promotion is done by word of mouth. Our quality of products does the job
of marketing and promotion for us. In case the customers are not satisfied with the product we take returns quickly and refund the money. Everything happens within a matter of days and one doesn't need to contact us repeatedly to get back the money. There are some fur collars on our online boutique that are exclusively available on Pals-grossistien. Also, we have fur replacement collars that can be worn in most seasons including winter, autumn, and spring. We at our site also provide gift packing. So one can order fur collars and ship them to their friends, family, and coworkers.
We host flash sales from time to time. Using this one can buy fur replacement collars for ridiculously low prices. On holidays, Halloween, Black Friday, and October fest our customers can bag huge discounts. However, we always sell most of the fur replacement collars at discounted prices. Our discounts on fur collars range from 20% to %80 in the store.
The layout of our site is well organized. We have best sellers, low price collars, premium collars etc arranged in an easy to access layout with quick navigation controls. Once a customer adds fur replacement collars on his or her shopping cart, they can quickly checkout using one of the wide range of payment options. The payment options include Visa, Paypal, Neteller, and many others. If one subscribes to our newsletters, we send them discount offers regularly. These discounted offers are only meant for our loyal customers. Overall, we take a good care of our customers who buy fur replacement collars from us.
If you are wanting a fuller, dense and gorgeous fur replacment collar for your coat, buying one from Pals-Grossisten is really worth it. It will spruce up your style, give you exta warmth and best comfort possible when we roam around the city. More importantly if you have a ruffled and damaged collar on one of your jackets, you can get a fur replacement collar from us and give it a contemporary and new look. So don't throw your old jacket away when there are plenty of fur collar options available on Pals-Grossisten.